Reviews & Testimonials
Read or Leave Reviews for Hatfield's Equipment & Dedication Services.
We are including links to review us on Google, or to create a review to be displayed on this website.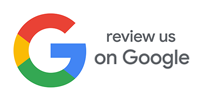 Hatfield's Equipment & Dedication Services, Inc.
Average rating:
12 reviews
Sep 8, 2023
Septic Tank
City & State:
Gaithersburg
Very professional called them with and emergency and they were quick to come. Thank you for saving us. Will definitely recommend to friends and family!
Jan 28, 2023
Excellent service
City & State:
Columbia, MD
Needed to get the evacuation pumps for the septic tank replaced. Todd came out to do the estimate and the work when I hired them after some comparison shopping. I can't say enough about Todd. He was very knowledgeable, honest, customer service oriented. Maybe not the cheapest but very competitive and they did great work.
Jan 26, 2022
Remarkable!
Hatfield Crew,

Thank you all for the job you did for me. You all are remarkable and I really appreciate the care you gave me at this difficult time. I will give you a fantastic recommendation if anyone needs one.

Sincerely,

Darla
Nov 4, 2020
My first encounter with "The Hatfields" and DEFINITELY will not be my last! What Customer Service... first, the young lady on the phone (I believe Tara) was MOST pleasant and helpful; then, when Braxton came to the house and ran into problems even getting the top off, he was most patient in solving the problem. He had a co-worker come out to help; what a pleasure to see two gentlemen work together.
I will HIGHLY recommend "Hatfield's".
Oct 29, 2020
Fantastic customer care
City & State:
Germantown, MD
We've used Hatfield's for septic pumps for the 20 years we've live in our home. Ken paid me a visit to check on some standing water near our septic drain field. He pulled the plans from the county (which included a sketch of the drain field). We checked the tank level, walked the yard, determined the water was surface draining and not a failing field. There was no charge. Nice to be so well taken care of by a local business.
Jul 30, 2020
We highly recommend using them
Our experiences with Hatfields Septic have always been smooth. They are responsive, helpful, reasonable, professional and so easy to work with. We highly recommend using them.
Kobie and Zachary Buttrey
May 8, 2020
Reliable service
City & State:
Germantown Md
We called Hatfield for an emergency and they came out quickly and the man who helped us went above and beyond. I have used different services but will only use Hatfield from now on. They are the best.
Google Review by Nikoo Golriz
Sep 29, 2019
On Time & Did Excellent Job
Highly recommended. They were on time and did excellent job. Mr. Hatfield (junior) was supervised the job. He was great, jack of the all trade.
May 29, 2019
Very Impressed. Will Definitely be Recommending
Kudos to the crew who filled in our drywell. Having been through a major construction project, we are very aware of the equipment needed and subsequent mess that excavation results in. We were very impressed with the crew's efforts to minimize impact to our neighbors. And the grading, seed work & straw work was neatly done.


We will definitely be recommending Hatfield's.


Thank You

Lisa
Google Review by L. Shade
Mar 8, 2019
I highly recommend them.
They are a tad pricier than most of the others in this field in the DC/Baltimore area, but their service is terrific and they diagnose and fix problems the 1st time out. Had a major septic problem a few years ago with an inaccessible fluid holding tank that was close to spilling over and they resolved the problem in time to avoid a disaster that could have happened. I highly recommend them.